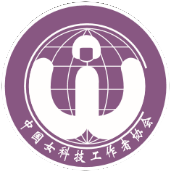 The 8th China-Korea-Japan Women Forum for Science and Technology

China-Korea-Japan Women Forum for Science and Technology was first held by Korea Federation of Women's Science & Technology Associations (KOFWST) in 2008. During the forum, China Women's Association for Science and Technology(CWAST), International Network of Women Engineers and Scientists Japan (INWES) and KOFWST signed a MOU for future cooperation and sponsoring the forums in turns. Up to the present, seven forums have been held by KOFWST, INWES Japan and CWAST respectively. The forums discussed subjects focusing on development of women in science and technology, women's leadership in science and technology field, how to balance between women's profession and family responsibility as well as government policies on developing and promoting women in science and technology.
With the support of the Committee of Women in Science and Technology of the Standing Committee of CAST, the 8th China-Korea-Japan Women Forum for Science and Technology is hosted by CWAST and organized by SKLFPM, CALM and College of Materials Science and Engineering, Donghua University.
The theme of forum is 'Women in science: cooperation and innovation'. There are three sessions.
Session 1: Women's Leadership—Support female scientists with policies and development space, especially in science and technology policies, management and development environment. Display gender equality and show leaderships of female scientists with their professionality and personal charisma.
Session 2: Role Model for Education—Show female scientists' role model effect from science and liberal arts divisions and their influence to education of young female scientists.
Session 3: Women and Innovation— Combine their scientific research outcomes with their experiences of insistence and pursuit of excellence in work and show their influence on integration, intersection and innovation of new and traditional subjects.